In order to strengthen the relationship with the employees and students of the university and to improve the university culture, the management of the Technical University of Liberec has established the position of ombudsman, who will be available to all employees and students of the University as an independent observer in case of doubts about the observance of rights and procedures in these areas:
equal policy,
discrimination,
sexual harassment,
bullying,
burnout.
The Ombudsman may also mediate any disputes and communication disagreements between employees, between an employee and the management of TUL, or between the management of individual units of the university.
The TUL ombudsman also has the possibility to initiate changes in the internal procedures or regulations of the university in the above-mentioned areas on the basis of his/her findings.
Contact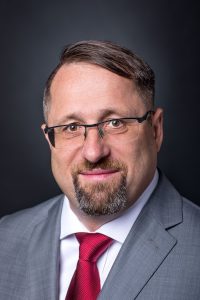 Ing. Petr Pavlík, Ph.D.
Building L, 4th floor (Room No. 4.027)
E-mail: ombudsman@tul.cz
How to contact the ombudsman
You can communicate with the Ombudsman in three ways:
personal consultation – building L, by appointment,
e-mail communication,
anonymously via the mailbox located in the lobby of building E1 (the keys to the mailbox are only available to the ombudsman, who collects the mailbox regularly).
Professional profile of Petr Pavlik
Ing. Petr Pavlík, Ph.D., currently works as the deputy head of the Department of Gender Studies at the Faculty of Humanities, Charles University in Prague, where he teaches courses focused on the methodology of social sciences, philosophy of science and promotion of the principles of non-discrimination. Her research focuses primarily on the promotion of equal opportunities for women and men and the transformation of science in the Czech Republic. He is the Vice-Chairman of the Committee for Institutional Assurance of Equal Opportunities Policy of the Government Council for Equal Opportunities for Women and Men.