Why an identification card?
Every student enrolled at the Technical University of Liberec must have a valid student ID card. This page provides information on types of cards, obtaining them and using them.
You will find the Student/ISIC Card Centre and the issuing outlet in the main campus building marked as F. It is open on Mondays from 1 to 3 p.m.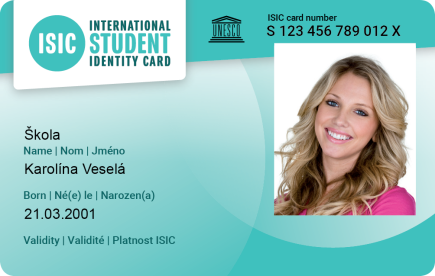 Link to the official webpage on the International Student Identity Card (ISIC)

You can download your card to your mobile phone and keep ISIC and all its benefits always at hand. The ALIVE APP is in Czech and English. Download in the App Store or Google Play. Download – Activate – Use!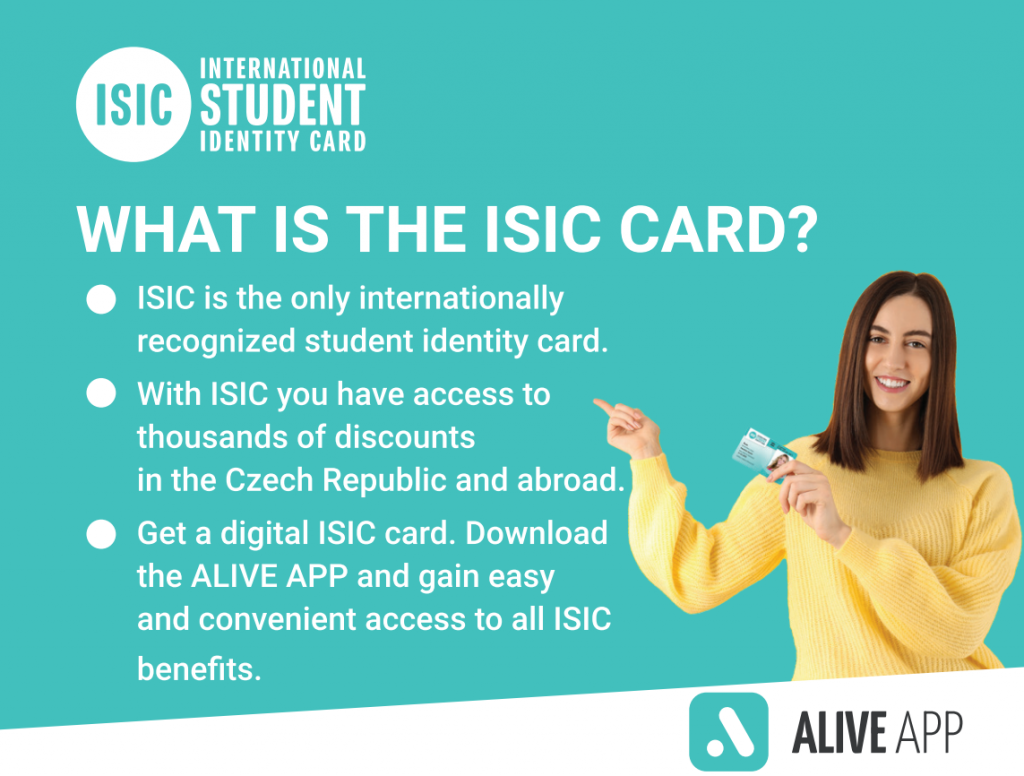 Local transportation
When you have your ISIC and your dormitory card with your photograph, you can buy the monthly ticket for the local transportation. You will need to take both cards and your identity document and 90 CZK and go to the office near the townhall to make your ISIC active.
People who are younger than 26 pay 132 CZK for 30 days (342 for 90 days) within Liberec.
If you are above 26, it will cost you 530 CZK for 30 days (1370 for 90 days, 3650 CZK for a year).
Opening hours: Mo + We 8.00-17.00, Tu and Th 8.00 – 16., Fr 8.00-14.00.
During the lunchtime from 12.00 – 14.00 there is usually only one person serving so it might be a good idea not to go there then.
Do not forget to take your ISIC with you all the time as you will be charged a fine if you are caught by inspectors and you cannot prove that you have paid for the relevant month. After the first activation and charging the card you can top up money for the next month in the small office next to the bus stop in the direction to the university or dormitories.