Travelling to the Technical University of Liberec from the Vaclav Havel Airport Prague
When you arrive to the Vaclav Havel Airport Prague you need to change your money. You have two options: the first one, you can go to the exchange money situated at the airport or the second one, you can withdraw money from ATM with your international bank card.
First of all you need to buy the bus ticket (40 CZK) in the bus office (transport information) situated in the airport or in the machine situated at the bus stop. This ticket is available for 90 min; you don't need to buy another one.
Once you have your ticket, take the bus No. 100 to the terminal Zlicin. Once in Zlicin takethe metro Line B (Yellow line) to the terminal Cerny Most (23 stops, about 42 minutes).
In Cerny Most head down, next to the platform number 6 (one floor below the metro) to take a yellow bus by Regio Jet (to Liberec – Fugnerova-Blazkova).
In the same place you can find the Regio Jet (Student Agency) office where you can purchase the bus ticket Prague to Liberec for approx. 100 CZK. You need to get off the bus in the bus station Fugnerova-Blazkova. It is the first stop of the bus.
Once in Liberec buy your bus ticket in the machine situated in the bus terminal (24 CZK for 40 min).
You will see a lot of stops; look for the bus number 15, 19, and 29. (They are situated at the back of Fugnerova bus station on its left side). If you want to go to the dormitory get off at Univerzitni koleje stop (bus number 15 or 29), but if you want to go to the university get off at Technicka Univerzita stop (bus number 15, 19 or 29).
Yes, you have arrived at your destination, if you arrive to Harcov dormitory just up the street to the top then you have find the dormitories (block A, B, C on your left and D, E, F on your right), search your block.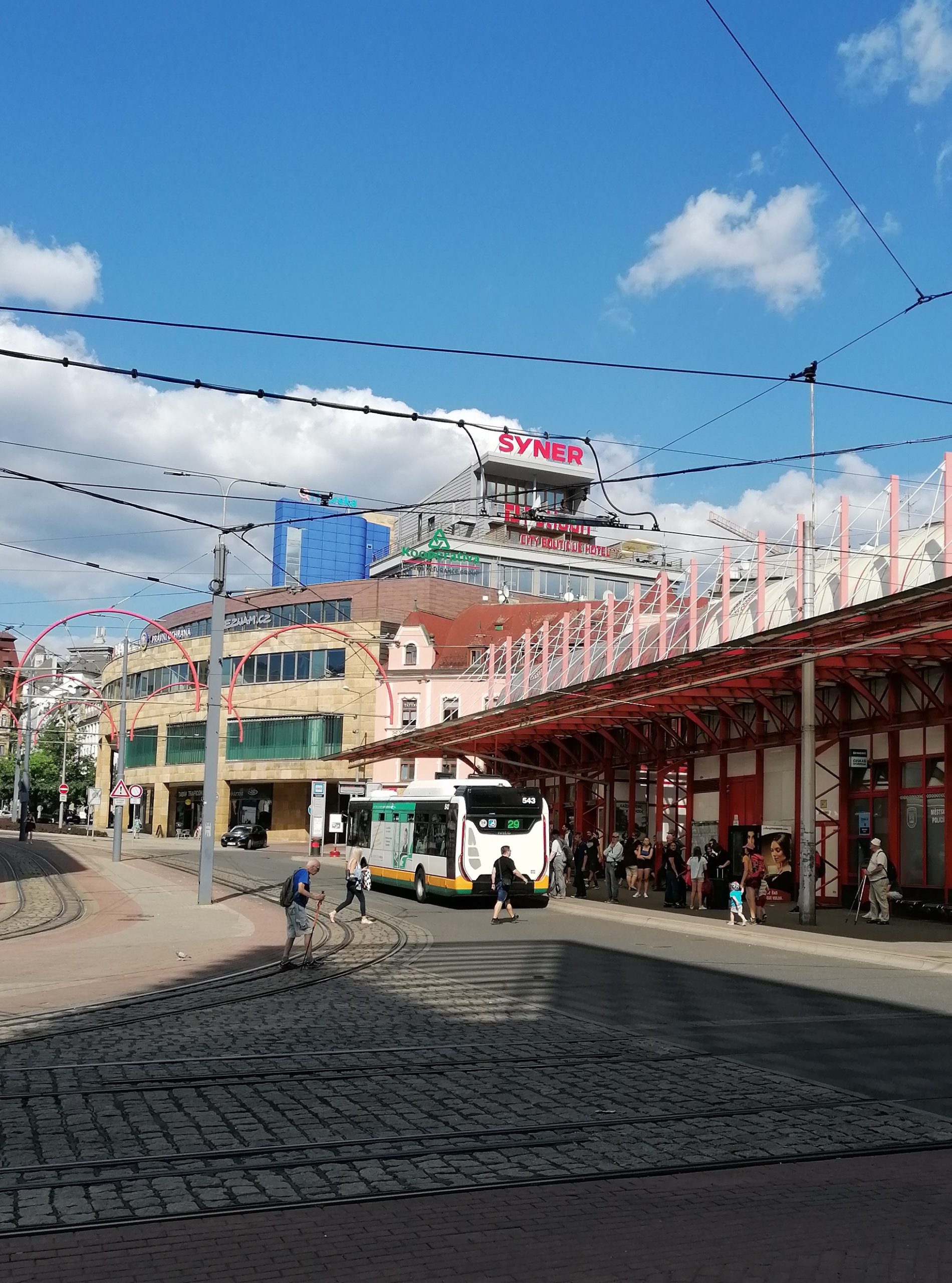 Well done and welcome.
Or see how to get from Václav Havel Airport Prague to Liberec in our video.
How much money do you need for your first 3-4 days in the Czech Republic?
200 CZK / 9 USD for bus tickets.
5000 CZK / 230 USD for accommodation deposit.
270 CZK / 13 USD for your ISIC card (International student card).
Around 1000 – 1500 CZK / 45 – 68 USD for personal expenses.
You need a total sum of about 7000 CZK / 320 USD.
If you arrive before the beginning of the academic year, be sure to have more money because you will have to pay for the accommodation in advance (101 CZK or 135 CZK per day depending on the room). Next months will be payed retroactively.