From 6 January 2022, access to the STAG information system will be authenticated using Shibboleth, similar to other services.
Login
The login dialogue in IS/STAG has been simplified and contains only the "Login" button. Pressing it will take you to the Shibboleth login page, where you will enter your LIANE network username in the usual form name.surname and the LIANE network central password. After authentication, you will be taken back to IS/STAG.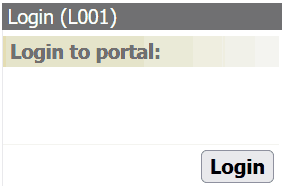 If you were logging in to another service in your browser, for example ordering from the canteen, you don't need to enter your password and you'll be logged in straight away.
Solutions to password problems, should they occur, are described on the LIANE website.
Various roles
Some users used different usernames to log into IS/STAG to distinguish their roles in the system. For example, a PhD student might act as a student or as a teacher.
This is now eliminated, the login is unified with the username according to LIANE. Instead, use the role switching in IS/STAG. The switch can be found at the top of the window, below the main menu.

Native client
The native client used by, for example, study departments does not support Shibboleth. Everything remains unchanged in this client – log in with your existing username (with an underscore) and password. Shibboleth authentication is only valid for the web portal.
Timetable Editor, Curriculum Editor
This software does not support Shibboleth, everything remains unchanged – log in with your existing username (for Schedule Editor as Scheduler, for Curriculum Editor as Faculty) and IS/STAG password.